Crime affects thousands of businesses each year and costs billions of pounds.
Protect your personnel and property while ensuring business continuity 24/7/365 by utilising the capabilities of our NSI Gold Command & Control Monitoring Centre.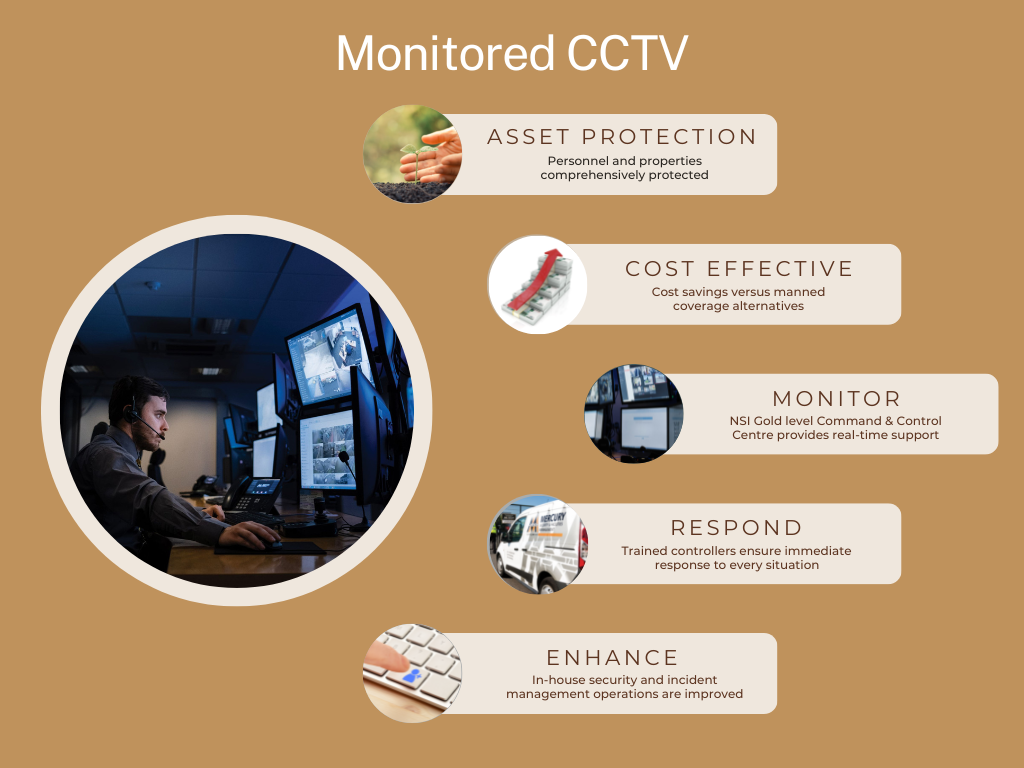 Cost effective access to our cutting edge alarm monitoring technology built upon secure, industry class infrastructure will improve your business resilience, ensure insurance compliance and enhance your own incident management protocols.
Benefits:
Improved staff and property protection.
Multiple site coverage from a single location.
Potential cost savings versus manned coverage alternatives.
Cost effective access to the latest leading edge security software.
Exceed Police, Fire Service and Insurance industry mandatory requirements.
Access to real-time event triage from SIA/PSA licensed Control Room operators.
Augment your own security and incident management operations.
Find out how we can improve your business continuity and provide cost effective and comprehensive asset protection by calling us on +44 28 92620510 or completing the contact form below.
Alternatively, you can download our remote monitoring brochure or look at our cost-benefit case.