Public perception together with personnel and customer safety and well-being often relies on selecting an excellent facilities management partner.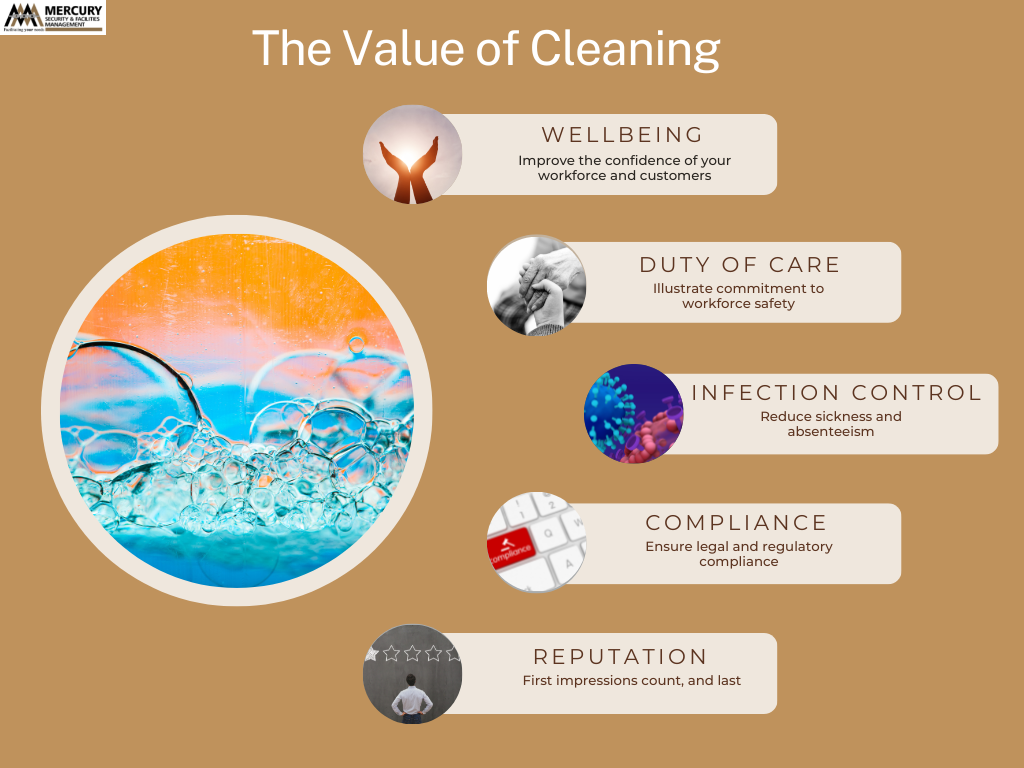 We provide a comprehensive array of maintenance, management and commercial real estate services. With all your building support needs efficiently handled by us, you can focus on your core business.
We offer greater control alongside accountability and transparency, as we bring advisory services, project management and services under a single roof.
Businesses need to control cost, improve staff productivity, and increase ROI (Return on Investment), so we provide clients with a bespoke facilities management plan dovetailed to their organisation's needs.
Our integrated facilities solutions provide  high quality, dependable and, environmentally sound services to cover all your facility needs. Irrespective of industry sector, we offer a full range of services that includes:
Daily Contract Cleaning

House Keeping Services

Washroom Services

Water Management

Window Cleaning Services

Toilet Tissue/Hand Towels/Soap

Dust Mat Rental

Road Sweeping

Landscaping

Carpet/Upholstery Cleaning

Specialist Industrial Cleans
Our Facilities Management function complies and exceeds all industry standards providing you with peace of mind and, where applicable, a Certificate of Compliance.
We take great care to recruit and train staff to the highest level, using our own internal Training Academy. This ensures we maintain an extremely motivated and ambitious workforce which our clients benefit from.
Our excellent customer service is supplemented with specially developed, facilities management software called Intelocate. Intelocate offers an accountable and transparent solution by providing immediate visibility of tasks/work completed, plus:
Follow-up actions necessary

Electronic tagging of internal and external locations

Site-specific instructions

Site issues reported

Electronic signatures

Images Captured in real time for transparency
Whether it's a single facilities management element or several, Intelocate offers bespoke service packages enabling you to choose the desired service level required along with monitoring of those chosen performance goals.
Our technology will construct a productivity analysis of the area requiring cleaning and servicing. Additionally, it will advise on the duration required to perform the work, including information on the required equipment and volume of washroom products necessary.
It's known as the Mercury Security and Facility Management "appliance of science" within the cleaning sector.
Find out how we can improve your business continuity and provide cost effective and comprehensive asset protection by calling us on +44 28 92620510 or completing the contact form below.
Alternatively, you can download our cleaning services brochure.